Shaping the future, Since 1992
Kathmandu International School
KINS provides forums for  imagination-enabling activities.
These can include self-reflection, creative writing, Arts and Crafts, Music, Drama and Dance and so on.  
We offer programs that enables cognitive skills which allows children to understand the relationships between ideas, to grasp the process of cause and effect and to improve their analytical skills.
These skill development not only can benefit your child in the classroom but outside of class as well.
KINS creates interaction opportunity among students to initiate problem-solving attitude.
We provide them with a lot of opportunities for hands-on fieldwork . Organize round-table discussion from time to time for the interesting topics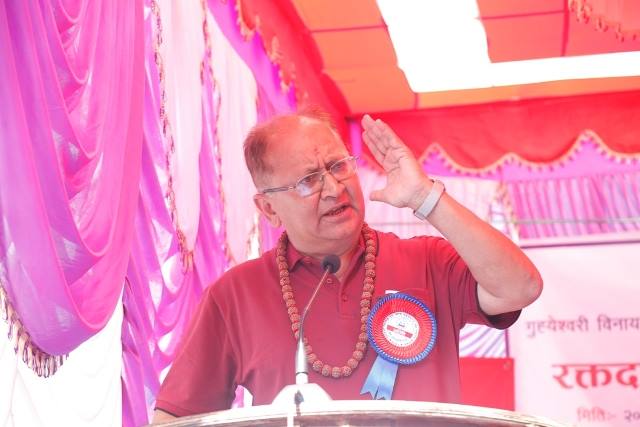 Learn about Kathmandu International School 
"Education is a shared commitment between dedicated teachers, motivated students and enthusiastic parents with high expectations." Education is an extremely important instrument of human development. The main aim of education is to provide excellence in all aspects of life of the children. Our main objectives are to develop the children physically, socially, morally, intellectually and spiritually through constructive education. So that children can face the challenges of their lives and fulfill their duties and responsibilities well. Today, the role of a school is not only to pursue academic excellence but also to motivate and empower the students to be lifelong learners, critical thinkers and productive members of an ever-changing global society. Our school is striving hard to make the best positive effort to inculcate strong values combining with academics and extracurricular activities in the children. 
Kathmandu International School, popularly known as KINS, is an independent, co- educational public school which caters to educational needs of students from kindergarten to secondary.
Operating under the law of Government of Nepal, KINS has been practicing 'Constructive Education' which has been developed by its own faculties that is based on thematic, proficiency and experiential teaching-learning pedagogies which provides every individual to grow as a whole child, physically, mentally, emotionally and spiritually.
Moments at Kathmandu International School